House On Haunted Hill - Burnt Rope?
Right near the end of the movie where the big ghost character and 2 people are in the room to open and close the window covers, the ghost burns the rope and the covers fall shut after the women gets outside. Then, a ghost pulls the rope, which is still in 1 piece, down to open the covers and let the man out.
Visual Proof!
See the examples below and
post your pictures
too.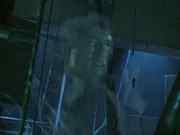 Its definatly Blackbird! Courtesy of The Simonator.
Rated 6.0
/10 (48 ratings)
Your opinion?
Special Requirements:
Nothing, you don't even have to watch closely.
Contributed By:
Dave
on 07-02-2000 and
Reviewed By:
Webmaster
---