Totally Blonde - Which Room Number?
At 1 hour 4 minutes into the movie, Meg goes into the hotel to meet with Brad. After the desk clerk quits oogling her, he tells her that Brad's in room 224. However, the room she goes into is room 214, when she walks in on Brad cheating on her.
Visual Proof!
See the examples below and
post your pictures
too.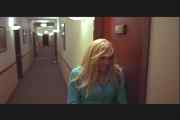 Meg's going into Room 214, not 224!
Rated 8.8
/10 (4 ratings)
Your opinion?
---