Andy Griffith Show, The - Coors Beer in Raleigh
At the end of the episode "Goober goes to an auto show" Andy is at a gas station in Raleigh when a Coors Beer truck goes by. Coors Beer was not east of the Mississippi until the 1980s.
Visual Proof!
See the examples below and
post your pictures
too.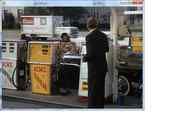 Coors truck
Rated 9.5
/10 (6 ratings)
Your opinion?
---