National Lampoons Family Vacation - Illinois Palm Trees?
In the beginning of the film as Clark and Rusty go to pick up their new car, palm trees are visible around the dealership in several shots. Problem is, they are supposed to be in Chicago.
Visual Proof!
See the examples below and
post your pictures
too.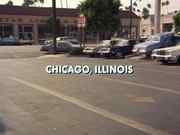 Those palm trees in Chicago
Rated 5.7
/10 (42 ratings)
Your opinion?
Special Requirements:
none
Contributed By:
Seeitmyway
on 10-19-2001 and
Reviewed By:
Webmaster
---