Backstreet Boys' Music Videos - Stunt Man
Watch the BSB's "The Call" video and after the girl/Howie jumps out of the car watch Nick(the blond one)'s face. As he tries to take control of the speeding car it is no longer Nick but an old man, the stunt double used is like 50 years old and all wrinkled!
Visual Proof!
See the examples below and
post your pictures
too.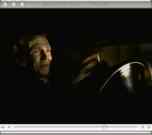 This is definitely not Nick!
Rated 5.7
/10 (144 ratings)
Your opinion?
Special Requirements:
The Call
Contributed By:
Anonymous
on 06-19-2001 and
Reviewed By:
Webmaster
---